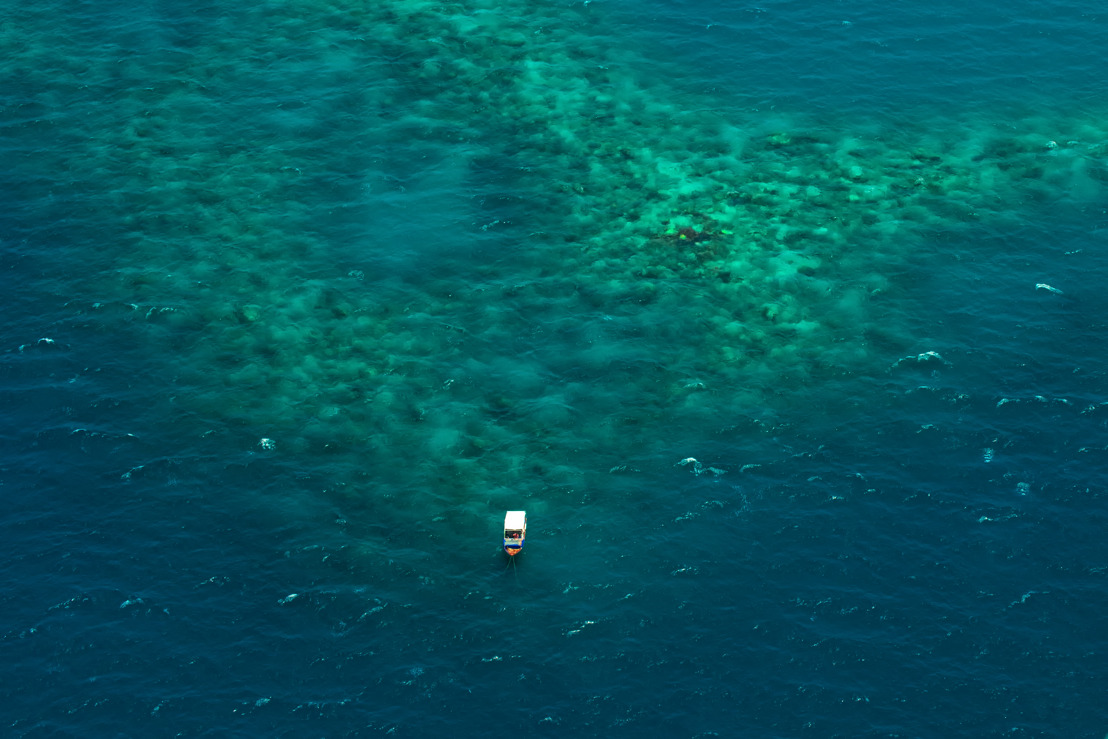 The Red Sea Development Company Announces Construction Village Contract Award
Industry leading residential facility to house 10,000 construction workers with catering, medical and recreational facilities
Tuesday, 23 July 2019 — The Red Sea Development Company (TRSDC), the developer behind one of the world's most ambitious tourism projects, has awarded a contract for the construction of a residential village for workers at the destination.
After a competitive tender, the contract was awarded in two parts to an ARCCO-Speedhouse joint venture based in the UAE and to Saudi company Al Majal Al Arabi Group. Each will construct 5,000 units over the next ten months to house the initial 10,000 construction workers working on the site.
A further 25,000 construction workers will be housed in the upcoming Coastal Village, which will be awarded later this year.
"A healthy, happy workforce is key to the delivery of the destination in line with our sustainable development approach; an approach which is guided by a commitment to set new standards at every stage of the development," said John Pagano, CEO of The Red Sea Development Company.
"We believe that both ARCCO-Speedhouse and Al Majal Al Arabi share these values. Together we will ensure that accommodation facilities for construction workers on The Red Sea Project define a new standard of excellence for residential accommodation for constructors on large scale projects across the region."
Development of the Construction Village will, to a large extent, use pre-fabricated and modular construction to reduce delivery time, enhance quality, limit the number of workers on site and minimise the environmental impact of construction, in line with TRSDC's sustainability goals.
TRSDC will maintain operational control of the Construction Village once completed, ensuring that the facility is managed in adherence to the highest living standards. All construction workers at the site will be housed in the Village, whether employed directly by TRSDC or by contractors.
"The design of the Construction Village focuses on creating a community feel, intended to enhance the welfare and quality of life of the workers who will live there," said TRSDC Chief Project Delivery Officer, Ian Williamson. "By requiring that all construction workers are housed in accommodation built and managed by TRSDC, we are making every effort to ensure that we become the benchmark for construction worker accommodation in the region and in the industry as whole."
The Construction Village will feature residential buildings positioned to form neighborhoods around a centralized area that will be equipped with a range of recreational facilities including cricket pitches, volleyball and basketball courts, football pitches, plus a gym and cinema. IT connectivity will enable people to keep in touch with their families and friends.
Rooms in the village will have shared bathrooms and avoid the need to walk outside to shower and toilet blocks. In another move to enhance quality of life, the catering team will cook and serve several international cuisines to cater for the diverse workforce on the project.
The Construction Village will have its own dedicated medical facilities, including an emergency care center, a laboratory and a dispensing pharmacy. Medical services will be provided through a centralized operator and delivered by a full complement of doctors and nurses operating in line with Saudi and international standards.
Construction at The Red Sea Project site has been underway since Q1 2019, with the Base Camp operational since February. Also under construction are a one million square meter nursery to support landscaping, marine infrastructure including causeways, a bridge and jetties to facilitate the movement of machinery, materials and workers, and a 150-room management hotel.
"Development of the destination is proceeding on track to hit our target of launching the first phase in 2022," said John Pagano.
Additional quotes:
"As a leader in the construction industry, Al Majal Al Arabi is committed to the Red Sea Project and to executing on the transformative 2030 vision of the Kingdom's wise leadership. We look forward to working with the Red Sea management team to deliver this project in line with the timelines and environmental standards required. This project is unique and will be a pillar for the Kingdom, with its entertainment facilities, sports fields, health centers and service offerings, and we are delighted to part of the team bringing it to life."
Attributable to Mazen Alzahrani, CEO of Al Majal Al Arabi

"ARCCO (Al Raeel Engineering Construction & Development Co. Ltd)-Speedhouse combines the scale and flexibility of the ARCCO portfolio with Speedhouse' extensive experience in prefabricated and off-site construction to form a partnership ideally suited to deliver this ambitious project. We look forward to creating a facility that will redefine worker accommodation in the region's construction industry."
Attributable to J.K. Yoon, Vice Chairman of ARCCO