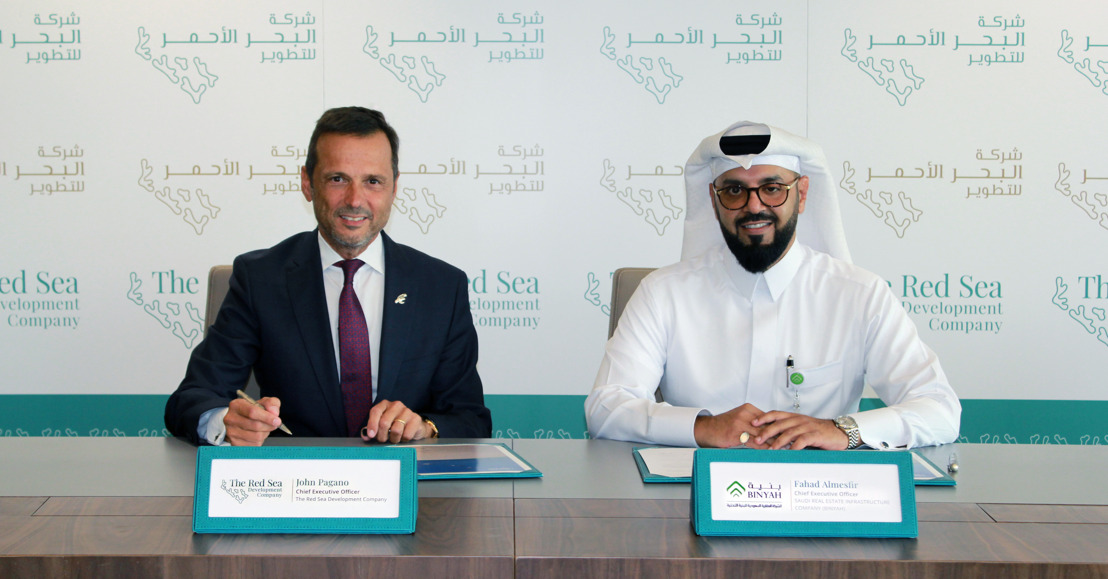 The Red Sea Development Company awards contract for destination transport links
- Binyah will design and build roads, highways and connecting junctions throughout the destination
Monday, 25 November 2019 — The Red Sea Development Company (TRSDC), the developer behind one of the world's most ambitious tourism projects, has awarded a contract to Binyah, a leading Saudi Arabian contractor, to begin the construction of the coastal and inland connecting road links at the destination.
After a competitive tender, the contract was awarded to design and build 77km of roads, including a 10km highway, a 13km airport access road, interconnecting roads within the destination and an access road to the bridge connecting the main hub island.
"We're very pleased to be able to award a contract to Binyah to begin the construction of the road network at the destination," said John Pagano, CEO at The Red Sea Development Company. "The partnership furthers TRSDC's commitment to supporting local companies, as well as our ongoing contribution to creating growth and employment opportunities within the Saudi Arabian construction sector."
"We value this partnership with the prestigious Red Sea Project and look forward to contributing to the realization of Vision 2030," said Fahad Al Mesfer CEO of Binyah. "We are committed to providing the infrastructure that meets the highest international standards."
The construction, which is due for completion by the end of Q3 2020, will be closely monitored by TRSDC's environmental team at all stages of the development, ensuring compliance with the destination's strict sustainability and environmental guidelines. All building work will ensure that the area's sensitive wadi ecosystems are protected and will take place in areas designated as Development Zones in the marine spatial planning simulation, conducted during the first phase of development.
The Red Sea Project will welcome its first guests by the end of 2022. The first phase of the development will include 14 luxury hotels offering 3,000 rooms across five islands and two inland locations. It will also include entertainment facilities, an airport, and the necessary supporting logistics and utilities infrastructure. Work is already underway at the destination with the development of key supporting infrastructure and accommodation for the workforce and company employees deployed to manage construction.