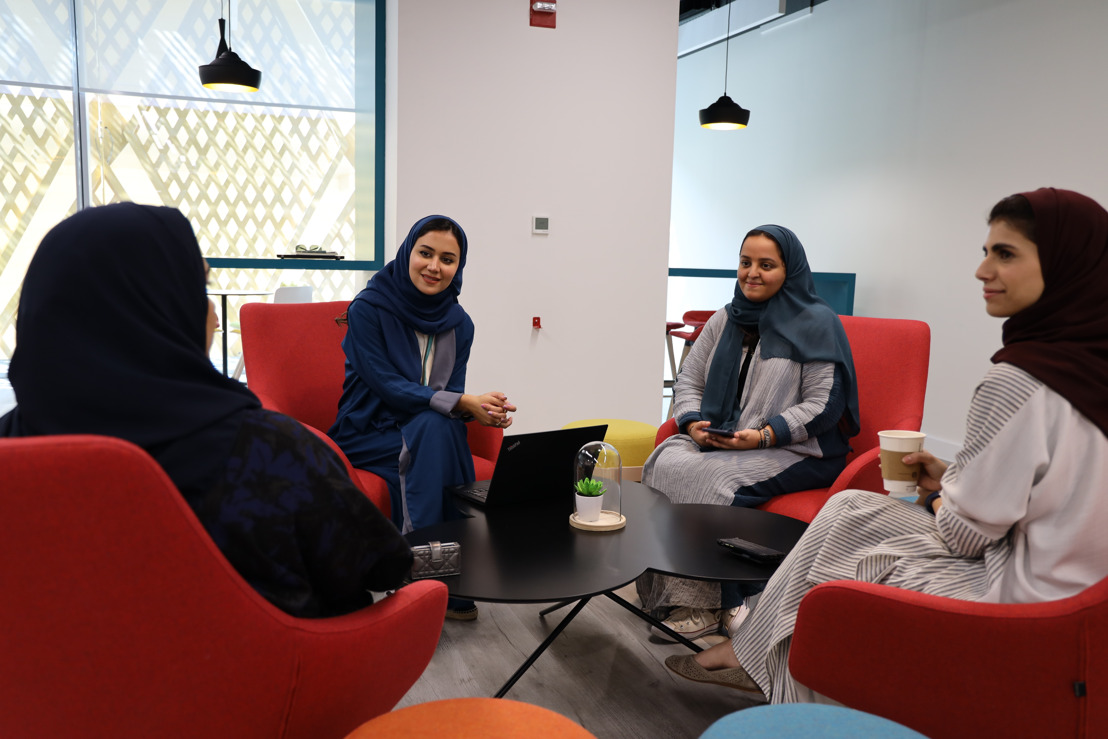 Thousands apply for Red Sea Development Company Elite Graduate Program
Overwhelming response to a nationwide social media campaign inviting graduates to apply for innovative new program
Monday, 16 December 2019 — The Red Sea Development Company (TRSDC), the developer behind one of the world's most ambitious tourism projects, has received an overwhelmingly positive response to a nationwide social media campaign inviting graduates to apply for the Elite Graduate Program. The program is due to commence in January 2020.
The program, which was announced and promoted across the company's social media platforms, received applications from thousands of eager undergraduate and postgraduate degree holders from various disciplines. The initiative is closely aligned with the company's strategic plan to build local capacity and invest in the development of national talent to support the growth of the country's booming tourism sector, in line with Vision 2030.
"This unique program reiterates our commitment to invest in developing local expertise and providing long-term career opportunities in the rapidly expanding tourism sector," said John Pagano, CEO at The Red Sea Development Company. "The announcement was designed specifically to appeal to young Saudis with an interest in becoming part of one of the most exciting tourism projects in the world today."
The Red Sea Development Company announced the Elite Graduate Program on its social media channels, inviting graduates to visit the company's website and apply for opportunities in specific fields. Applications were invited from young Saudis who graduated in the past two years with degree specializations in areas including corporate governance, law, environmental science, sustainability, engineering, finance, and corporate strategy. Between 21st November 2019 and 1st December 2019, the website received 16,000 applications.
The company used sophisticated technology to filter applications and artificial intelligence to assess suitably qualified candidates to narrow the field to 900 potential candidates. These individuals will now be carefully vetted in a series of online evaluation tests and interviews, to measure their skills and understanding of areas relating to the work and development of The Red Sea Project.
The final selection of candidates will be put through face-to-face interviews to decide who will join the program in January 2020.
"The Elite Graduate Program will provide training and direct work experience in our offices and at the site, where relevant. Each graduate accepted onto the program will have a unique opportunity to work side-by-side with a world-class team of professionals across different departments, in order to qualify the candidates and enable them to make more informed career decisions," said Pagano.
Accepted graduates will apply to one of five streams: governance and legal, environment and sustainability, engineering, finance and investment, and strategy. Each graduate will be enrolled in a 24-month tailored training schedule, during which their skills will be refined by working with international experts according to their specialisations. The program delivers 70 percent on-the-job training, 20 percent mentoring and coaching, with the final 10 percent allocated to classroom-based courses.
"This is an opportunity both for young talent in the Kingdom and for our business," said Ahmad Ghazi Darwish, Chief of Staff at The Red Sea Development Company. "The Elite Graduate Program will help us develop and empower talented young Saudis, who in turn will bring enthusiasm, and fresh and innovative thinking to our business."
The Elite Graduate Program is the latest of a series of initiatives by the Red Sea Development Company to provide unique developmental opportunities in tourism for young Saudis. Earlier this year the company provided 120 scholarships for Saudi students commencing their studies in the academic year 2019-2020. In cooperation with Prince Muqrin bin Abdulaziz University and accredited by Ecole hôtelière de Lausanne (EHL), students will complete a Bachelor of Science Degree in International Hospitality Management. The program offers graduates the opportunity to be employed by The Red Sea Development Company or its partners operating in the project.